This is the new face of Roxy for rAge 2012 - an annual computer and technology expo in Johannesburg, South Africa.
She was plenty fun to work on, from her face, to her weapons and to her clothing. Everything just had to work together to achieve a character that the gaming audience could relate to more, but without it being too scifi. Her gun? Oh, thats just from weapon technology that the Prawns left us with :D
So here she is, with more attitude, more weapons and more awesomeness!
Detail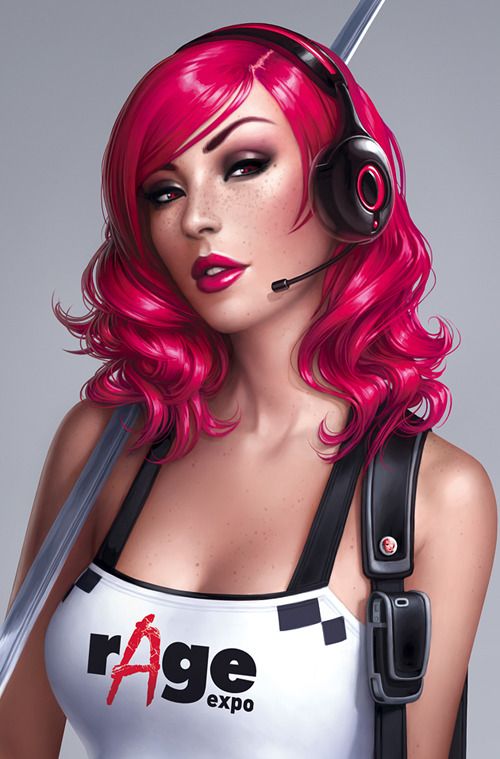 • Created in Photoshop CS4 with a Wacom Intuos 3.